Ok, these are my girls.
Ibanez s7320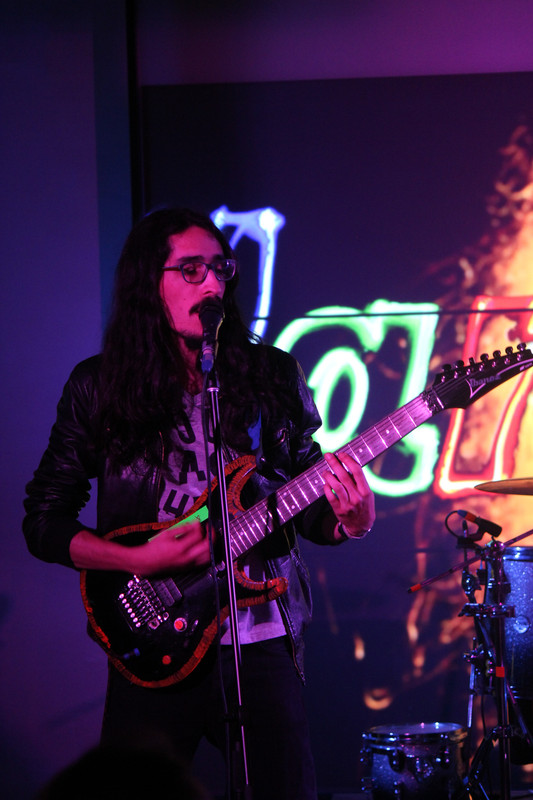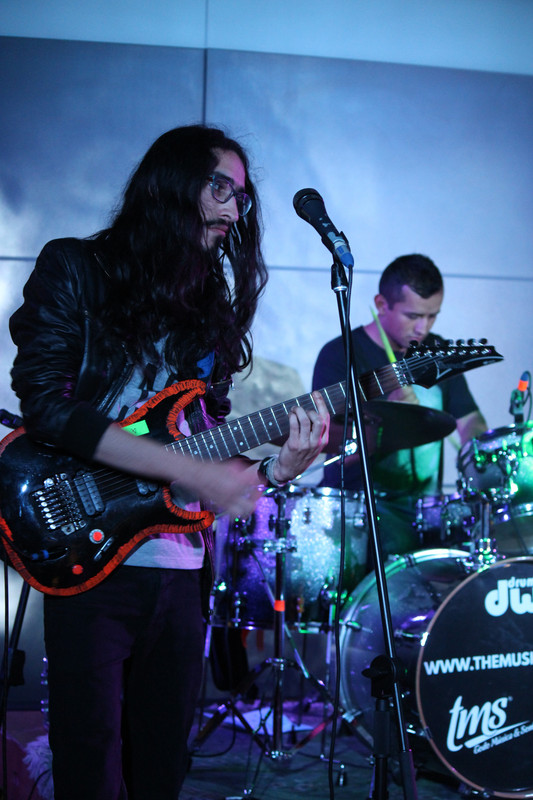 I have this one since 2009. I fell in love with Ibanez guitars when I saw Jani Liimatainen from Sonata Arctica playing his RG550. I always wanted my own RG but I couldn't say no to this beautiful seven string. The body is made of Mahogany and the Neck is made of Maple. This guitar has a ZR Tremolo system, which is great. Never goes out of tune even if you abuse the whammy bar. It comes with stock Axis Humbuckers.
And this is my recently acquired babe: The legendary Fender HM Strat.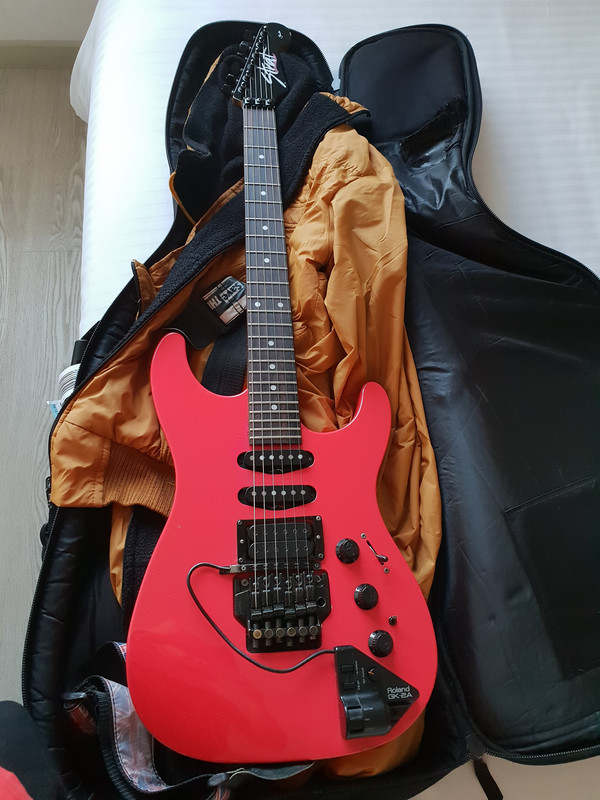 I bought this one a couple months ago, so I've been playing this one like maniac.
I hate the middle pickup; I'm always hitting it with the pick, I need to do something about it.
Other than that this guitar is perfect. It has a nice strat sound; you can switch from humbucker to single coil. The neck pickup sounds amazing. The body is made of Basswood and the neck is made of Rosewood.
It has a Kahler Spyder tremolo system, very reliable. The former owner installed a Roland GK-2A midi pickup, but I don't have any Roland compatible guitar processor.
This guitar was made in Japan, although the back plate says "Made in USA".